Geraldine McGreevy and pianist Christopher Gould met as postgraduates at the Royal Academy of Music. They discovered they shared a love for and an affinity with song, especially for its poetry and its condensed, intimate musical form.
From early on their partnership brought them successes, with appearances on BBC Radio 3 (a Young Artists' Forum recital and on Composer of the Week) and showcase recitals at the major concert halls in London – the Wigmore Hall, the Park Lane Group at the Purcell Room, the Young Songmakers' Almanac with Graham Johnson at St Johns Smith Square and a Crush Bar recital at the Royal Opera House. Now, as successful artists in their own right, they are still drawn just as strongly to this rich repertoire. Bringing their twenty years of recital experience to bear, they hope to share their enthusiasm through The Myriad Song.
They both owe much gratitude to Graham Johnson, having benefitted richly from studying and working with him since their foundation as a duo. Many of the ideas in the work you see here are inspired by his innovative song programming.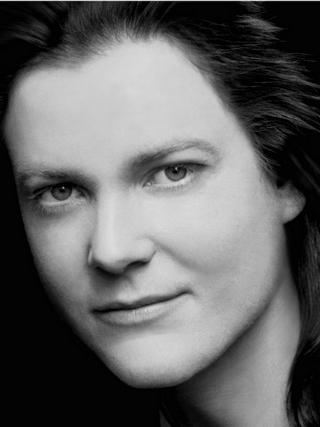 Geraldine McGreevy
Geraldine studied at the Royal Academy of Music, where she has since been made an Associate, and at the National Opera Studio. She has also lived and studied in France, Italy and Germany. An experienced recitalist, she has recorded Wolf, Fauré, Schumann, Schubert and many English Songs for Hyperion and Chandos, and has regularly broadcast recitals for the BBC as well as other European broadcasting institutions. She has returned to the Wigmore Hall frequently since her 1997 debut after winning the 1996 Kathleen Ferrier Award and made her De Singel recital debut in 2006, returning there in 2009 for a special extended Fauré recital series with Graham Johnson, with whom she has appeared in recitals in venues across Europe and North America. She has worked with many chamber musicians and early music groups including the viol quartet Phantasm, with whom she has recorded Byrd consort songs.
As an opera singer Geraldine has appeared in major European Opera Houses and Festivals including The Royal Opera House, Welsh National Opera, La Monnaie, Brussels, Aix-en-Provence, the Edinburgh Festival and the BBC Proms. Recent engagements include her début at the Bayerische Staatsoper, Munich, as Giunone (La Calisto), as well as returns to the Komische Oper, Berlin for the Marschallin (Der Rosenkavalier) and in the title-role of Gluck's Iphigenie en Tauride, and to the Royal Opera House for Gerhilde (Die Walküre). Other roles she has sung include Alcina, Fiordiligi (Così fan tutte), Vitellia (La Clemenza di Tito), Donna Anna, (Don Giovanni), Freia (Das Rheingold), Alice Ford (Falstaff), Chystothemis (Elektra), Marie (Wozzeck), The Governess and Miss Jessel (The Turn of the Screw), The Female Chorus (The Rape of Lucretia) and Ellen Orford (Peter Grimes). She has recorded Handel's Arminio with Alan Curtis (EMI), Handel's Riccardo Primo with Kammerorchester Basel and Goodwin (DHM), and for Chandos, Sullivan's Ivanhoe and Berg's Wozzeck Fragments and Lulu Suite with the Gothenberg Symphony and Venzago. Her diverse concert repertoire includes Schoenberg's Pierrot Lunaire; Villa-Lobos' Bachianas Brasileiras No. 5; Britten's Les Illuminations and War Requiem; Strauss' Vier Lezte Lieder; Telemann's Brockes Passion; and Honneger's Le Roi David which she sang at the 2008 Edinburgh Festival.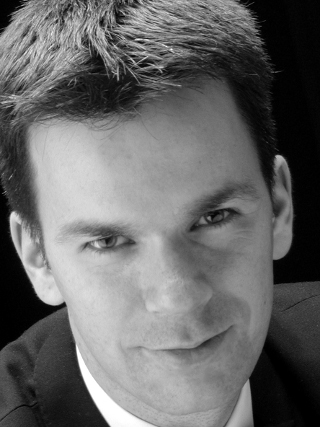 Christopher Gould
Christopher read music at Clare College, Cambridge before taking up a scholarship to the Royal Academy of Music to study accompaniment with John Streets and Malcolm Martineau, supported by The Countess of Munster Musical Trust. On leaving the Academy of he was awarded the Her Royal Princess Alice's Prize for outstanding contribution to the college and in 2001 he was made an Associate of the Royal Academy of Music. He was the first young pianist to receive an award from The Geoffrey Parsons Trust in 1996; this was followed by the Gerald Moore Award (1998) and the first prize for accompaniment in the Wigmore International Song Competition (2001).
Christopher is staff pianist and coach on several international summer schools and divides his time between vocal coaching and a busy recital career in the UK and abroad. In London he has performed with such artists as Sarah Walker, Ann Murray, Lorraine Hunt Lieberson and Geraldine McGreevy at the Wigmore Hall, St Johns Smith Square, the Purcell Room and on BBC Radio 3. Concerts abroad have included recitals at the Aix-en-Provence Festival, the Opera House in Lille and in Italy, Israel and Japan. Ongoing projects include a tour of the UK with bass-baritone Andrew Foster-Williams performing Winterreise in a multimedia presentation for Opera North. Christopher's latest CDs have just been released: an English Song disc, The Water is Wide, with mezzo-soprano Diana Moore and Who are these children?, a recording of Britten songs for BIS records with tenor Daniel Norman.